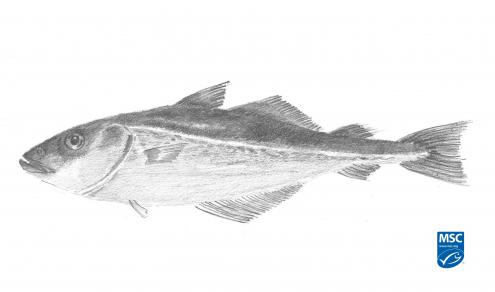 Alaskan pollock - Theragra chalcogramma - pin bone out
Wild caught
A delicious piece of fish from the cold waters of the Bering Sea. 
Alaskan pollock is filleted and frozen on board the ship immediately after the catch. As a result, flavour, structure and nutrients are preserved to the maximum extent.  
Alaska pollack has a mild flavour and a firm bite. It is one of the most versatile fish species and is also a healthy choice because it is low in calories, carbohydrates and fats and one of the most efficient sources of protein. 
This fish species lends itself to various types of dishes and fish preparations.
Offered as
Fillets/Loins, 
Portions, 
Preformed fillets
Burgers, 
Fishfigures 
... and more 
Applications
Natural
Coated 
Coated and pre-fried, whether or not fully cooked  
GLUTEN-FREE options  
...