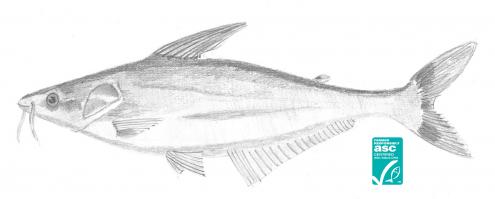 Basa - Pangasius hypophthalmus - pin bone out
Farmed 
Basa is a freshwater fish farmed in the Mekong Delta in Asia. 
It is a budget-friendly alternative to whitefish.
Basa has a mild yet typical flavour. 
The firm, white fish meat allows the fish to be prepared in various ways: poaching, grilling, baking in the oven, in a papillote ... 
Thanks to its mild taste, it is the ideal way to introduce fish to someone who is not a fish lover.

Offered as
Fillets,
Medallions 
Toepassing  Natural
Coated 
Coated and pre-fried, whether or not fully cooked  
GLUTEN-FREE options  
...