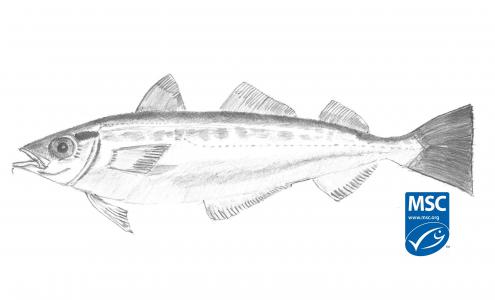 Saithe - Pollachius virens - pin bone out
Wild caught 
This fish is caught in the North East Atlantic ocean; Norway, Iceland, Faroe. 
The fish fillets have a somewhat greyish white colour, the fish meat is soft yet firm, has a full flavour and is lean and healthy.
Saithe can be fried, stewed, boiled, poached, roasted and baked in the oven (even in foil =  'en papillote').
 
Offered as
Fillets/Loins, 
Portions, 
Preformed fillets
Burgers, 
Fishfigures 
... and more 
Applications
Natural
Coated 
Coated and pre-fried, whether or not fully cooked  
GLUTEN-FREE options  
...