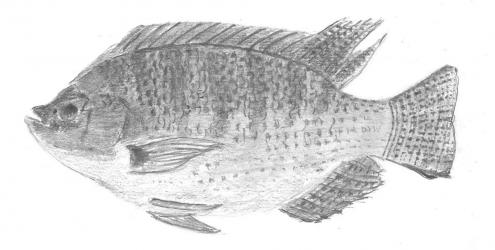 Tilapia - Oreochromis niloticus - pin bone out
Inland waters 
Tilapia is a tropical freshwater fish belonging to the perch family. 
Tilapia is a robust fish found worldwide in tropical regions. 
The flesh is white, lean and coloured pale pink on the side where the skin was. 
It is very firm, juicy and flavoursome; the flesh has a mild, slightly peppery taste and it is an ideal fish for grilling or barbecuing. 
Offered as  
Filets
Applications  
Natural